(p.s. clicking on the title takes you to the books goodreads page, for shelving.)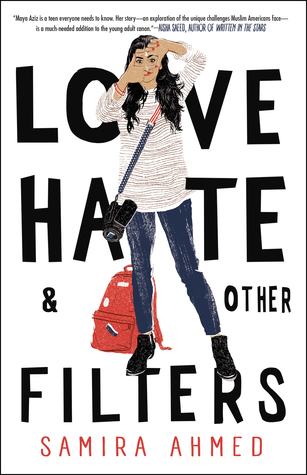 Publication – January 16th, 2018.
Publisher –  Soho Teen
Genres – Young Adult & Contemporary
#OwnVoices, Indian-American, Teen, Muslim rep. It says our MC deals with Islamophobia, so I know this book is going to have a huge impact for me. I need more of this in my life and I have been anticipating this book for months. Read Fadwa's awesome review of the book.

Publication – January 9th, 2018.
Publisher – St. Martin's Press
Genres – Thriller, Mystery, Suspense & Fiction
Marriage, Divorce, Ex-s, Complexity. The blurb is compelling. You need to go and read it yourself. Danielle's review is awesome and she also says go into it blind, cause I feel it's worth it and I have a strong feeling it might be getting a movie, it just has that vibe to me.

Publication – January 23rd, 2018.
Publisher – Swoon Reads
Genres – Young Adult, Contemporary, Romance.
This is a Debut Novel. I am super excited for this to hit the shelves because this book has a Black & Biromantic Ace for the MC. This is an Ace book, this is huge for me okay. I just think it's going to be cute and so much fun to read. I loved Kav's review of this book and you will also.

Publication – January 30th, 2018.
Publisher – Flatiron Books
Genres – Fantasy & Young Adult.
A book about a book or is it stories, with characters that come alive or are alive and it's all dark and grimy fairy-tale ish? Sign me up. I mean, this blurb is captivating enough, then Jasmine gives it 5 stars. That is definitely a must read! I was salivating at her review, and I just knew I had to read it, I'm glad the wait will soon be over!

Publication – January 2nd, 2018.
Publisher – Little, Brown Books for Young Readers
Genres – Fantasy & Young Adult.
I read the title and it screams villainous tendencies from the prince and I am already excited. Faerie, oh my goodness, this is a really great story already. It has the typical storyline, but it already seems like a new favourite. Marle Lu & Victoria Aveyard, both love this book and can't help but rave about it.
What books have you been anticipating that are being released this month? If you know you'll love them, please share them so I can check them out! Thanks for reading.