(p.s. clicking on the title takes you to the books goodreads page, for shelving.)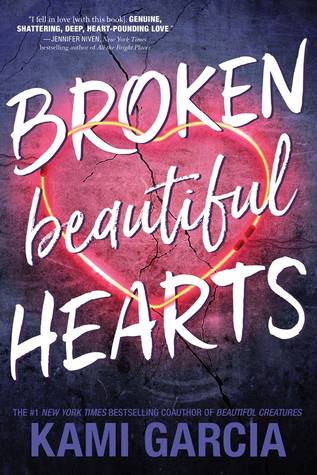 Publication – February 6th, 2018.
Publisher – Imprint
Genres – Young Adult, Romance & Contemporary
Before, Peyton was a star soccer player with the perfect boyfriend, Reed. Now, she has a torn knee ligament, a scholarship on the line, and a shattered sense of self. No one believes Reed pushed her, causing her injury, and Peyton just wants to leave the trauma behind. Living with her uncle and twin cousins in their small, football-obsessed town seems like a great escape plan.

There, Peyton meets Owen—high school classmate and local MMA fighter. Though Owen is charming and gentle, Peyton is determined to repress her growing attraction. But when her old and new life collide, Peyton must reclaim the truth of her past in order to save her future.

Publication – February 6th, 2018.
Publisher – Disney-Hyperion
Genres – Young Adult & Fantasy
Camellia Beauregard is a Belle. In the opulent world of Orléans, Belles are revered, for they control Beauty, and Beauty is a commodity coveted above all else. In Orléans, the people are born gray, they are born damned, and only with the help of a Belle and her talents can they transform and be made beautiful.

But it's not enough for Camellia to be just a Belle. She wants to be the favorite—the Belle chosen by the Queen of Orléans to live in the royal palace, to tend to the royal family and their court, to be recognized as the most talented Belle in the land. But once Camellia and her Belle sisters arrive at court, it becomes clear that being the favorite is not everything she always dreamed it would be. Behind the gilded palace walls live dark secrets, and Camellia soon learns that the very essence of her existence is a lie—that her powers are far greater, and could be more dangerous, than she ever imagined. And when the queen asks Camellia to risk her own life and help the ailing princess by using Belle powers in unintended ways, Camellia now faces an impossible decision.

With the future of Orléans and its people at stake, Camellia must decide—save herself and her sisters and the way of the Belles—or resuscitate the princess, risk her own life, and change the ways of her world forever.

Publication – February 27th, 2018.
Publisher – Harlequin Teen
Genres – Young Adult, Historical & Retelling.
When Lizzie Lavenza enrolled at Ingold as its first female medical student, she knew she wouldn't have an easy time. From class demands to being an outsider among her male cohorts, she'll have to go above and beyond to prove herself. So when she stumbles across what appears to be a faulty Bio-mechanical–one of the mechanized cadavers created to service the school–she jumps at the chance to fix it and get ahead in the program.

Only this Bio-mechanical isn't like the others. Where they are usually empty-minded and perfectly obedient, this one seems to have thoughts, feelings…and self-awareness.

Soon Lizzie realizes that it is Victor Frankenstein–a former student who died under mysterious circumstances. Victor, it seems, still has a spark of human intelligence inside him, along with memories of things he discovered before his untimely death…and a suspicion that he was murdered to keep that information from getting out.Suddenly Lizzie finds herself intertwined in dark secrets and sabotage that put her life, and the lives of Victor and their friends, in danger. But Lizzie's determined to succeed–even if that means fighting an enemy who threatens the entire British Empire.

Publication – February 28th, 2018.
Publisher – WGW Books
Genres – New Adult & Romance
Keep your friends close and your enemies closer… 

I've hated Rachel Dawson since I was seven years old. My next door neighbor and number one sworn enemy, she's the reason why almost all of our childhood fights ended with me setting something of hers on fire. (Or, vice versa.)

She snitched on me when I broke curfew.
I snitched on her when she lied about having a boyfriend.

We went back and forth like this throughout high school, both vowing to never talk to each other again when we went off to college.

But that was until she showed up at my apartment during my senior year and asked me for a temporary place to stay. Until I realized just how much between us had changed, and the line I thought we'd never cross became harder and harder to ignore…

Publication – February 13th,  2018.
Publisher – Katherine Tegen Books
Genres – Science Fiction & Young Adult.
Petty criminal Zara Cole has a painful past that's made her stronger than most, which is why she chose life in New Detroit instead moving with her family to Mars. In her eyes, living inside a dome isn't much better than a prison cell.

Still, when Zara commits a crime that has her running scared, jail might be exactly where she's headed. Instead Zara is recruited into the Honors, an elite team of humans selected by the Leviathan—a race of sentient alien ships—to explore the outer reaches of the universe as their passengers.

Zara seizes the chance to flee Earth's dangers, but when she meets Nadim, the alien ship she's assigned, Zara starts to feel at home for the first time. But nothing could have prepared her for the dark, ominous truths that lurk behind the alluring glitter of starlight.
What books have you been anticipating that are being released this month? If you know you'll love them, please share them so I can check them out! Thanks for reading.