I stumbled across a post like this on Javacia's site a little while ago and I loved it immediately and promised myself from 2018, I'll make it a monthly feature on here, because there are so many women who are my girl crushes and I'm going to continue acquiring girl crushes on many many ladies.These are ladies who inspire me, I can't help but be infatuated with them because of how they carry themselves, how they portray themselves and look, their beliefs and what they do.
The wonderful thing about this feature is, it could be anyone (female). As long as the lady has captured my attention and has me inhaling every single thing about them eagerly.
Yara Shahidi
aka Shadow Witness
Yara Shahidi was born on February 10th 2000, in Minneapolis, Minnesota. She is a wonderful actress and model, by the way, an activist for women of colour and her peers, she is 18 years old and has accomplished so much, I can't help but just love her. She uses her platform to inspire the rest of us to do better and stay true to ourselves, she's just a pure and funny soul.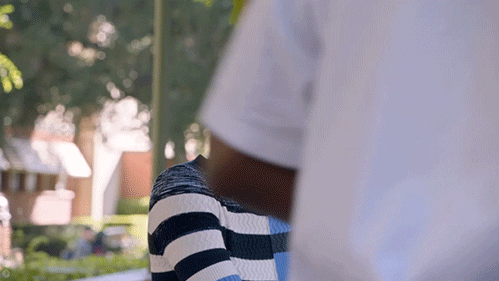 "My full name is Yara Sayeh Shahidi. I am half Iranian, and it's an Iranian name. Yar—the root of it is Arabic and Farsi, and it means friend; Yara means someone close to your heart. Sayeh is shadow, and Shahidi means witness. So my name is Someone Close to Your Heart Shadow Witness, which is pretty cool. I should be a spy. Shadow Witness should be my code name."

She got into Harvard people and guess who wrote her letter of recommendation? no other than Michelle Obama, how's that for a beautiful and intelligent young go-getter? She also had the chance to interview Hillary Clinton and she is making sure eighteen-year olds register to vote in the upcoming election(s) in America.
Yes we know her as Zoey Johnson on Black-ish and Grown-ish, and as adorable as Zoey is, Zoey can make some questionable decisions, but Yara as a person is brilliant and listening to her talk, you'll just know she was born to lead.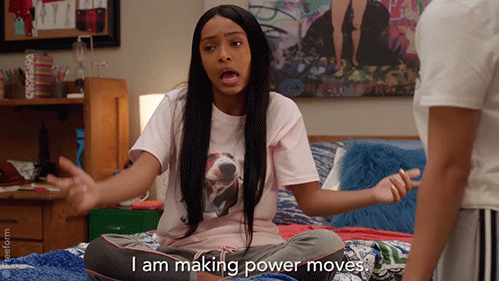 "What's so cool about my generation is that being socially aware is ingrained in who we are. It's almost as though we were born with a debt to society to do our part, to be a part of this peer group that understands pretty immediately the idea that whatever we do has to benefit the greater good of humanity."
I am forever happy she is a spokesperson and advocate for my Generation, Gen Z.