From the 1st of September, I knew this would be a very hectic month for me. Been busy all through and until the Second week of October before I can catch a break.
Life Update
I went for a bloggers picnic at a private garden and it was fun, because of well the food and goodies that I hauled home with me. Then the next weekend I was live on a national radio, with my girlfriends, and of course, I was talking about books and after the show, I had haul myself out of there to make the meet date I and Etinosa of Uwadis. It didn't stop there when I thought I could finally catch a break, an old flame of mine reentered my life and that's how I spent two more weekends hanging out with said flame and my last weekend, this weekend, well Saturday I went to meet another internet friend of mine turned sister. Where we hung & chilled out at a beach. It was hella fun and I got to meet more awesome Instagram people. Sunday, well today is for book club meeting. For someone who claims to not have a social life, I've been quite the social butterfly this month and I can't wait to rest, and it doesn't start from tomorrow, which is my country's Independence Day, I volunteered for my friend's a charity Atide Project, where we're renovating public schools, it's a good cause.

You've Got Mail.
I won a Giveaway on Instagram again from this Notebooksellers in Nigeria, Littart by Aì. I was happy to win because well because who doesn't like free stuff and I won one for Etinosa also.
I haven't received my book subscription box Duality Book Box, which according to tracking has left Malaysia and is on a plane, but all Government workers are on strike for a week, so only God knows when I'll finally get it. It's very frustrating because I'm some days away from checking out other people unboxing of it, plus I mistakenly saw one of the items sighhhhh.
The old flame I mentioned up to also got me two books on my wishlist. Noth the Girls You're Looking by Aminah Mae Safi and Poet X by Elizabeth Acevedo.
"Following me on Instagram gives you all these deets, because I overshare, but not in an annoying way lol." – Reposting this statement of mine from last month lol.

Blogging
The blog is going through a bit of revamping because I'm trying to make a brand out of my love for books, so no longer am I Bellibone, I introduce thee to Naija Book Bae. Naija is my country Nigeria's nickname so basically translates to Nigerian Book Bae. I've changed my usernames also, so I'll be slowly making changes, so watch this space.
*By the way, my Guest Feature series is still on-going, so you know if you want to take part, I'll really appreciate it. —> Public Service Announcement: Calling All Bloggers…Whatever your Platform is.*
Books I Read and Loved.
Talk to me please, tell me about your month. I want to hear all about it and well if you don't and do, whichever hope July is everything you want it to be.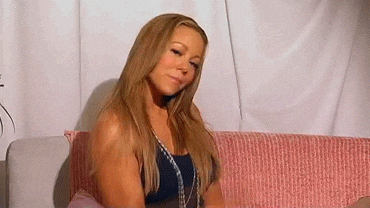 p.s. giphy is the plug for the gifs