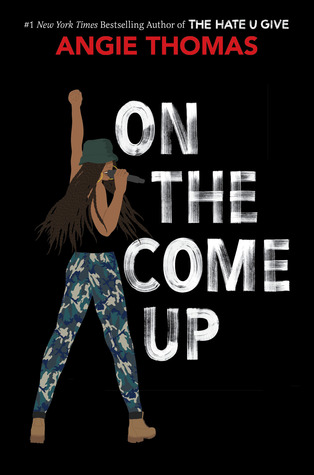 Title – On the Come Up
Author – Angie Thomas
Publication – February 5th, 2019.
Publisher – Balzer + Bray
Genres – Contemporary & Young Adult Fiction.
Sixteen-year-old Bri wants to be one of the greatest rappers of all time. Or at least make it out of her neighborhood one day. As the daughter of an underground rap legend who died before he hit big, Bri's got big shoes to fill. But now that her mom has unexpectedly lost her job, food banks and shutoff notices are as much a part of Bri's life as beats and rhymes. With bills piling up and homelessness staring her family down, Bri no longer just wants to make it—she has to make it.

On the Come Up is Angie Thomas's homage to hip-hop, the art that sparked her passion for storytelling and continues to inspire her to this day. It is the story of fighting for your dreams, even as the odds are stacked against you; of the struggle to become who you are and not who everyone expects you to be; and of the desperate realities of poor and working-class black families.
Title – Black Leopard, Red Wolf (The Dark Star Trilogy #1)
Author – Marlon James
Publication –  February 5th 2019
Publisher – Riverhead Books
Genres – Fantasy, African Mythology & Adult Fiction
Tracker is known far and wide for his skills as a hunter: "He has a nose," people say. Engaged to track down a mysterious boy who disappeared three years earlier, Tracker breaks his own rule of always working alone when he finds himself part of a group that comes together to search for the boy. The band is a hodgepodge, full of unusual characters with secrets of their own, including a shape-shifting man-animal known as Leopard.

As Tracker follows the boy's scent—from one ancient city to another; into dense forests and across deep rivers—he and the band are set upon by creatures intent on destroying them. As he struggles to survive, Tracker starts to wonder: Who, really, is this boy? Why has he been missing for so long? Why do so many people want to keep Tracker from finding him? And perhaps the most important questions of all: Who is telling the truth, and who is lying?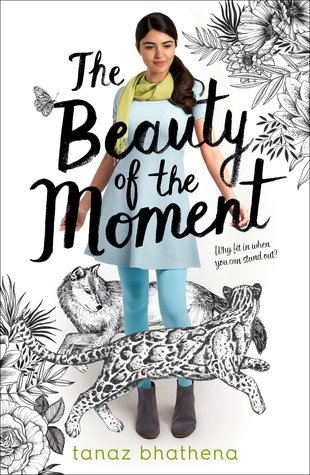 Title – The Beauty of the Moment
Author – Tanaz Bhathena
Publication – February 26th 2019
Publisher – Farrar, Straus and Giroux
Genres – Contemporary, Romance & Young Adult Fiction
Susan is the new girl—she's sharp and driven, and strives to meet her parents' expectations of excellence. Malcolm is the bad boy—he started raising hell at age fifteen, after his mom died of cancer, and has had a reputation ever since.

Susan's parents are on the verge of divorce. Malcolm's dad is a known adulterer.

Susan hasn't told anyone, but she wants to be an artist. Malcolm doesn't know what he wants—until he meets her.

Love is messy and families are messier, but in spite of their burdens, Susan and Malcolm fall for each other. The ways they drift apart and come back together are testaments to family, culture, and being true to who you are.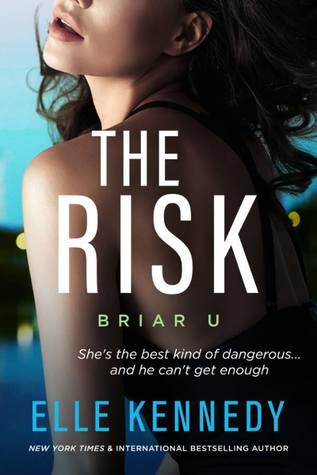 Title – The Risk
Author – Elle Kennedy
Publication – February 18th 2019 by
Publisher – Elle Kennedy Inc.
Genres – Contemporary, Romance & New Adult Fiction
A sexy standalone novel from New York Times and international bestselling author Elle Kennedy. THE RISK takes you back to the world of hot hockey players, feisty heroines, bro banter, and steamy scenes…
Everyone says I'm a bad girl. They're only partly right—I don't let fear rule me, and I certainly don't care what people think. But I draw the line at sleeping with the enemy. As the daughter of Briar's head hockey coach, I'd be vilified if I hooked up with a player from a rival team.

And that's who Jake Connelly is. Harvard's star forward is arrogant, annoying, and too attractive for his own good. But fate is cruel—I require his help to secure a much-coveted internship, and the sexy jerk isn't making it easy for me.

I need Connelly to be my fake boyfriend.

For every fake date…he wants a real one.

Which means this bad girl is in big trouble. Nothing good can come from sneaking around with Jake Connelly. My father would kill me, my friends will revolt, and my post-college career is on the line. But while it's getting harder and harder to resist Jake's oozing sex appeal and cocky grin, I refuse to fall for him.

That's the one risk I'm not willing to take.
Title – Last of Her Name
Publication – February 26th 2019
Publisher – Scholastic
Genres – Retelling, Young Adult, Science Fiction
Sixteen years ago, rebellion swept the galaxy known as the Belt of Jewels. Every member of the royal family was murdered–down to their youngest child, Princess Anya–and the Union government rose in its place. But Stacia doesn't think much about politics. She spends her days half-wild, rambling her father's vineyard with her closest friends, Clio and Pol.

That all changes the day a Union ship appears in town, carrying the leader of the Belt himself, the Direktor Eminent. The Direktor claims that Princess Anya is alive, and that Stacia's sleepy village is a den of empire loyalists, intent on hiding her. When Stacia is identified as the lost princess, her provincial home explodes into a nightmare.

Pol smuggles her away to a hidden escape ship in the chaos, leaving Clio in the hands of the Union. With everything she knows threading away into stars, Stacia sets her heart on a single mission. She will find and rescue Clio, even with the whole galaxy on her trail.
What books have you been anticipating that are being released this month? If you know you'll love them, please share them so I can check them out! Thanks for reading.