Title – Ayesha at Last
Author – Uzma Jalaluddin
Publication –  4th, June 2019.
Publisher – Berkley Books
Genres –  Romance, Contemporary & Young Adult Fiction
A modern-day Muslim Pride and Prejudice for a new generation of love.

Ayesha Shamsi has a lot going on. Her dreams of being a poet have been set aside for a teaching job so she can pay off her debts to her wealthy uncle. She lives with her boisterous Muslim family and is always being reminded that her flighty younger cousin, Hafsa, is close to rejecting her one hundredth marriage proposal. Though Ayesha is lonely, she doesn't want an arranged marriage. Then she meets Khalid who is just as smart and handsome as he is conservative and judgmental. She is irritatingly attracted to someone who looks down on her choices and dresses like he belongs in the seventh century.

Ayesha is torn between how she feels about the straightforward Khalid and the unsettling new gossip she hears about his family. Looking into the rumors, she finds she has to deal with not only what she discovers about Khalid, but also the truth she realizes about herself.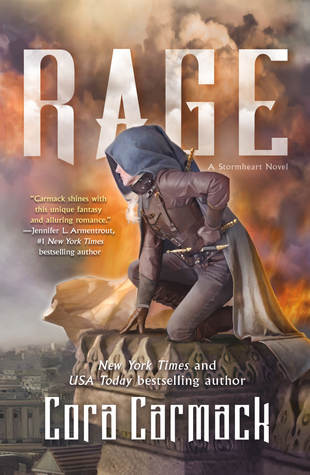 Title – Rage
Author – Cora Carmack
Publication – 11th, June 2019.
Publisher – Tor Teen
Genres – Fantasy & Young Adult Fiction
Princess or adventurer.

Duty or freedom.

Her Kingdom or the Stormhunter she loves.

If Aurora knows anything, it's that choices have consequences. To set things right, she joins a growing revolution on the streets of Pavan.

In disguise as the rebel Roar, she puts her knowledge of the palace to use to aid the rebellion. But the Rage season is at its peak and not a day passes without the skies raining down destruction. Yet these storms are different—they churn with darkness, and attack with a will that's desperate and violent.

This feels like more than rage.

It feels like war.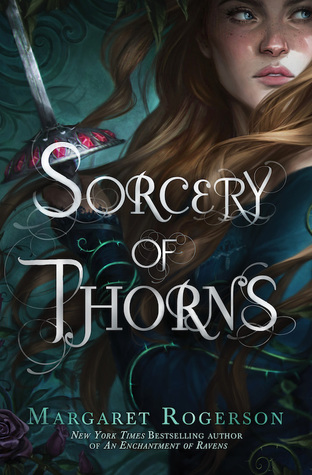 Title – Sorcery of Thorns
Author – Margaret Rogerson
Publication –  4th, June 2019.
Publisher – Margaret K. McElderry Books
Genres – Fantasy & Young Adult Fiction
All sorcerers are evil. Elisabeth has known that as long as she has known anything. Raised as a foundling in one of Austermeer's Great Libraries, Elisabeth has grown up among the tools of sorcery—magical grimoires that whisper on shelves and rattle beneath iron chains. If provoked, they transform into grotesque monsters of ink and leather. She hopes to become a warden, charged with protecting the kingdom from their power.

Then an act of sabotage releases the library's most dangerous grimoire. Elisabeth's desperate intervention implicates her in the crime, and she is torn from her home to face justice in the capital. With no one to turn to but her sworn enemy, the sorcerer Nathaniel Thorn, and his mysterious demonic servant, she finds herself entangled in a centuries-old conspiracy. Not only could the Great Libraries go up in flames, but the world along with them.

As her alliance with Nathaniel grows stronger, Elisabeth starts to question everything she's been taught—about sorcerers, about the libraries she loves, even about herself. For Elisabeth has a power she has never guessed, and a future she could never have imagined.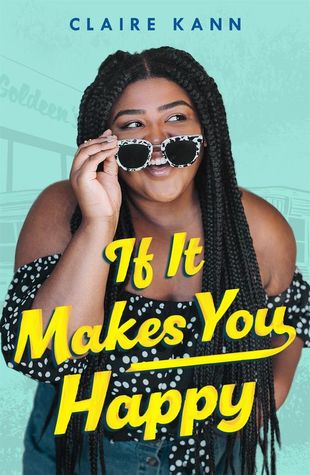 Title – If It Makes You Happy
Author – Claire Kann
Publication –  4th, June 2019
Publisher – Swoon Reads
Genres – Romance, Contemporary, LGBT & Young Adult Fiction
High school finally behind her, Winnie is all set to attend college in the fall. But first she's spending her summer days working at her granny's diner and begins spending her midnights with Dallas—the boy she loves to hate and hates that she likes. Winnie lives in Misty Haven, a small town where secrets are impossible to keep—like when Winnie allegedly snaps on Dr. Skinner, which results in everyone feeling compelled to give her weight loss advice for her own good. Because they care that's she's "too fat."

Winnie dreams of someday inheriting the diner—but it'll go away if they can't make money, and fast. Winnie has a solution—win a televised cooking competition and make bank. But Granny doesn't want her to enter—so Winnie has to find a way around her formidable grandmother. Can she come out on top?
Title – Tell Me How You Really Feel
Author – Aminah Mae Safi 
Publication – 11th, June 2019.
Publisher – Feiwel Friends
Genres – Romance, Contemporary, LGBT & Young Adult Fiction
Sana Khan is a cheerleader and a straight A student. She's the classic (somewhat obnoxious) overachiever determined to win.

Rachel Recht is a wannabe director who's obsesssed with movies and ready to make her own masterpiece. As she's casting her senior film project, she knows she's found the perfect lead – Sana.

There's only one problem. Rachel hates Sana. Rachel was the first girl Sana ever asked out, but Rachel thought it was a cruel prank and has detested Sana ever since.

Told in alternative viewpoints and inspired by classic romantic comedies, this engaging and edgy YA novel follows two strong-willed young women falling for each other despite themselves.
What books have you been anticipating that are being released this month? If you know you'll love them, please share them so I can check them out! Thanks for reading.