Twenty-nineteen was the year for me to relax while also achieving my goals. I completed more than half of my 2019 goals in the first half and I'm so proud of myself. I didn't write a single monthly wrap-up this year because I decided to be more relaxed even though I still took literary reviews and reading seriously. I am a Literary Blogger, Bookstagrammer & Booktuber. Let's get right into the highlights of my last year in this decade.
On Publishing & Manuscripts
In my 23rd year of breathing air and first time submitting a manuscript, I got a publishing deal for a romance novel, I wrote with dreams of it getting published because I wanted to have a modern romance set in my country, with people from country and cultures I can 100% relate to and this was inspired by how large the book community advocated for own voices romance. This is a growth I am very proud of and I am nervous and excited to share my words with you guys in 2020. Guess Who Signed a Publishing Contract?
I left my first official job as a graduate from the university and it's 100% the best choice I made in the whole of 2019. It was a publishing firm, thanks to it, this year I got to add being an editor to the list of things I do because the second book I edited is now a published book and I am proud to have myself associated with it. Meanwhile, I edited the first book a full novel twice and never got compensated for it. I wrote an article about how horrible working on the manuscript was on my personal blog. Editing is a bottomless pit of darkness.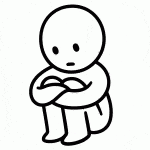 But at least from October has been the most chill I've been all year, where I am in a work environment I 100% love, going to work doesn't fill me up with dread anymore and I am earning enough to go to work, save money and treat myself.
Finally, I also self-published a book. I know such a huge deal! but it's really just a guide book on self-publishing for authors who want to go through that path or are confused about where to start from. I Published A Guide Book to Self-Publishing!
On Being a Reader
I didn't set a Goodreads Reading Challenge this year and you guys the kind of peace it brought me, I didn't have to feel guilty or feel pressured I wasn't reading enough and guess what my goal was to read at least 100 books and I got to 100 early this month and for sure I haven't stopped reading, so when it comes to reading this year was the most relax, where I read books just for the sake of reading and not feeling guilty for not writing a review for it.
I relaunched my YouTube channel and one of my best friends surprised me with a camera and it's kit for recording. I have been trying to put out weekly content but I am buried under all the activities I have to do. Plus I honestly don't know how to break out to the booktube community, but I am thankful for my wonderful friends who are always so supportive. Here are two videos in which I showcase all the books I hauled in 2019.
I read mostly works by African/POC authors this year, minus all the reverse harem and bully romance I was reading (very white authors) and I am very proud of myself. Never would I have thought this time would come but here I am surprising myself. Anyways I hope I can summon the energy in 2020 to write a black main characters reverse harem story because it's something I am needing in my reading life.
On Being Social
Ake Festival! The biggest book festival in my country, Nigeria. This year was exceptional, loved the panels with many of my adored authors, got introduced to more African authors. I learnt a lot of lessons that I am applying to my daily life, got to speak with and take pictures with authors. The signing of the books etc. it's just the ultra place to geek out if you're a bibliophile in Nigeria. I mean I met Bernadine Evaristo, The Booker Prize 2019 winner. Which reminds me I saved N200 for every book I read until October, where I empty it and spent all the money acquiring new books at the festival. I can't wait for the event to hold again in 2020.
I hosted not one but two bookish events in 2019. I planned a get-together, with food, games and gifts, and it wasn't a free event, but people still paid and turned up, which is awesome because never would I have thought I had it in me to host events, but everyone who attended always left with warm words, about how it was a safe space to be themselves, kick back their feet and enjoy themselves with fellow like-minded people.
I attended a book picnic, where I was appreciated for all I do in the Nigerian literary community, like the owner of Nigeria's best book store knows my name and I just met her for the first time at her event. Here's to tooting my own horn, but being a Bookstagram has really helped my blogging life and I inspire more people on there to get or pick up a book.
I  started my own book sleeve organisation, and I did a lot of bookish giveaways through my various bookstagram accounts (also partnered with various organisations) and with my newsletter service to the literary readers in my country, who are members of my literary society Bookish Species.
This has been a year of many firsts and looking back there's nothing I can complain about, because I had a blessed year from start to finish, even though there were some unfortunate occurrences that happened, but the good by far outshines the bad and I can only hope 2020 is better.
How was 2019 for you? Do you have a 2019 wrap-up or end of year post? Drop the link below for me to read and interact with. Here's to us making 2020 our best years yet.