Gifts are wonderful, who doesn't love receiving books, sorry I meant gifts, well gifts that don't include torture or were given with malicious intent… When I think of gifts, I think of positivity—good vibes and all that. And books are awesome gifts when you well give the right book to the right person. Can you imagine giving a book about cannibals, or humans who love eating meat, with extremely graphic descriptions of how the animals are captured, killed, butchered and prepared to a hardcore vegetarian—very thoughtless.
The wonderful thing about books is that there is a very wide and diverse array of topics, subjects, genres and classifications to choose from, always something new to discover and acquire knowledge on. Physical books are awesome also, okay more than awesome…but so are eBooks, you can equally gift one to someone via the many online bookstores the world has to offer.
Without further yammering, the books.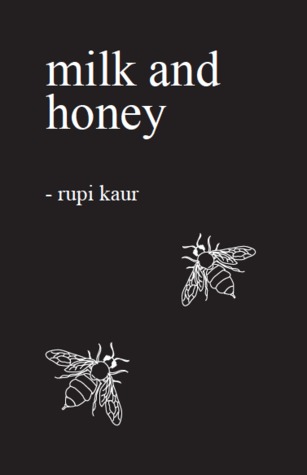 Rupi Kaur is a queen with words. This is my favourite art book I love it so so so so much. It speaks to the soul, it's motivating. It's inspiring, it's sad and it's true—this is the perfect book I highly recommend this book because it has many powerful words that empower and lets anyone know they can come back from anything as long as they believe in their self.
The Blurb – milk and honey is a collection of poetry and prose about survival. It is about the experience of violence, abuse, love, loss, and femininity. It is split into four chapters, and each chapter serves a different purpose, deals with a different pain, heals a different heartache. milk and honey take readers through a journey of the most bitter moments in life and finds sweetness in them because there is sweetness everywhere if you are just willing to look.
The Chronicles of Narnia by C.S. Lewis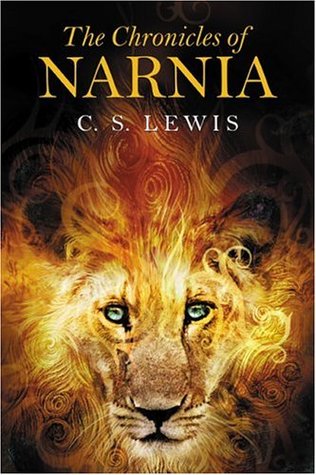 Yes, classic children's literature but the beauty is it's not only for children, I loved reading the books, seven in number when I was much younger and I can only imagine reading the books today and only having more clarity, finding the story much more intriguing and interesting than I did as a child.
The Blurb – Journeys to the end of the world, fantastic creatures, and epic battles between good and evil—what more could any reader ask for in one book? The book that has it all is The Lion, the Witch and the Wardrobe, written in 1949 by Clive Stables Lewis. But Lewis did not stop there. Six more books followed, and together they became known as The Chronicles of Narnia.
For the past fifty years, The Chronicles of Narnia have transcended the fantasy genre to become part of the canon of classic literature. Each of the seven books is a masterpiece, drawing the reader into a land where magic meets reality, and the result is a fictional world whose scope has fascinated generations.
This edition presents all seven books—unabridged—in one impressive volume. The books are presented here in chronological order, each chapter graced with an illustration by the original artist, Pauline Baynes. Deceptively simple and direct, The Chronicles of Narnia continue to captivate fans with adventures, characters, and truths that speak to readers of all ages, even fifty years after they were first published.
We Should All Be Feminists by Chimamanda Adichie 
This is the truest statement of this century. I love this little book, which is an essay of her TEDx Talk with this title. So It's really enlightening and awesome to read, I love it I carry it everywhere with me so I can give close-minded people to read it. You know most people who trash talk feminism, don't even have the slightest idea what feminism is all about. Whenever I get a job, I'm going to buy a lot of copies of this book and give it to people as gifts.
The Blurb – What does "feminism" mean today? That is the question at the heart of We Should All Be Feminists, a personal, eloquently-argued essay—adapted from her much-viewed TEDx talk of the same name—by Chimamanda Ngozi Adichie, the award-winning author of Americanah and Half of a Yellow Sun.
With humour and levity, here Adichie offers readers a unique definition of feminism for the twenty-first century—one rooted in inclusion and awareness. She shines a light not only on blatant discrimination but also the more insidious, institutional behaviours that marginalise women around the world, in order to help readers of all walks of life better understand the often masked realities of sexual politics. Throughout, she draws extensively on her own experiences—in the U.S., in her native Nigeria, and abroad—offering an artfully nuanced explanation of why the gender divide is harmful to women and men, alike.
Argued in the same observant, witty and clever prose that has made Adichie a bestselling novelist, here is one remarkable author's exploration of what it means to be a woman today—and an of-the-moment rallying cry for why we should all be feminists.
Dear Ijeawele, or A Feminist Manifesto in Fifteen Suggestions by Chimamanda Adichie 
As I went through this book, I just felt touched with the wonder of Chimamanda, everything in this book, explains clearly how I feel. There are so many words, that are enlightening and I can only suggest you get yourself a copy and gift it to people also, share the wise words to mothers and fathers, mothers and fathers to be—just everyone.
The Blurb – A few years ago, Chimamanda Ngozi Adichie received a letter from a dear friend from childhood, asking her how to raise her baby girl as a feminist. Dear Ijeawele is Adichie's letter of response.
Here are fifteen invaluable suggestions–compelling, direct, wryly funny, and perceptive–for how to empower a daughter to become a strong, independent woman. From encouraging her to choose a helicopter, and not only a doll, as a toy if she so desires; having open conversations with her about clothes, makeup, and sexuality; debunking the myth that women are somehow biologically arranged to be in the kitchen making dinner, and that men can "allow" women to have full careers, Dear Ijeawele goes right to the heart of sexual politics in the twenty-first century. It will start a new and urgently needed conversation about what it really means to be a woman today.
Daughters Who Walk This Path by Yejide Kilanko
I haven't read this book yet, because anytime I want to read it something disrupts me reading it, but the little excerpts I've read here and there and the narration I've gotten and talking with the author has helped me to know that this is a wonderful book, that is actually set in my country Nigeria and I can mostly relate to. Since Nigerians rarely ever visit my blog, apart from Ezi and she isn't even based in Nigeria lol. I think this is a wonderfully diverse book for you guys to check out. It's written by a POC author and about POC in an African country lol… I think I'm stating the obvious.
The Blurb – Spirited and intelligent, Morayo grows up surrounded by school friends and family in busy, modern-day Ibadan, Nigeria. An adoring little sister, their traditional parents, and a host of aunties and cousins make Morayo's home their own. So there's nothing unusual about her charming but troubled cousin Bros T moving in with the family. At first, Morayo and her sister are delighted, but in her innocence, nothing prepares Morayo for the shameful secret Bros T forces upon her. Thrust into a web of oppressive silence woven by the adults around her, Morayo must learn to fiercely protect herself and her sister from a legacy of silence many women in Morayo's family share. Only Aunty Morenike—once shielded by her own mother—provides Morayo with a safe home and a sense of female community that sustains her as she grows into a young woman in bustling, politically charged, often violent Nigeria.
The Complete Grimm's Fairy Tales  by Jacob & Wilhelm Grimm
I've been meaning to read this book and I think I might just do so this month. It's just awesome. The blurb just sells you on it, I know I would love it as a gift.
The Blurb – For almost two centuries, the stories of magic and myth gathered by the Brothers Grimm have been part of the way children — and adults — learn about the vagaries of the real world.
Cinderella, Rapunzel, Snow-White, Hänsel and Gretel, Little Red-Cap (a.k.a. Little Red Riding Hood), and Briar-Rose (a.k.a. Sleeping Beauty) are only a few of more than 200 enchanting characters included here.
Lyrically translated and beautifully illustrated, the tales are presented just as Jacob and Wilhelm Grimm originally set them down: bold, primal, just frightening enough, and endlessly engaging.
So this is my list of top books, I would give out to people, which is informative and not quite thoughtless I suppose. What books would you give out as gifts and would you pick a book from my list?