May is such a long month (5 weeks). It's like February's twin, but it's also fast. It's all a mess in my mind. It's the month of Ramadan, and I didn't fast for most of it due to having a uterus and immediately after falling sick, cause it's the start of the raining season here.
I'm getting settled in
My new job is going well so far, people. I still feel like a noob and all that, but I know with time I'll quickly adjust and lose the noob feelings. I've learnt a few new things about publishing and I'm in the marketing department which is a whole lot of confusing, because of no prior training but I believe I can pull through.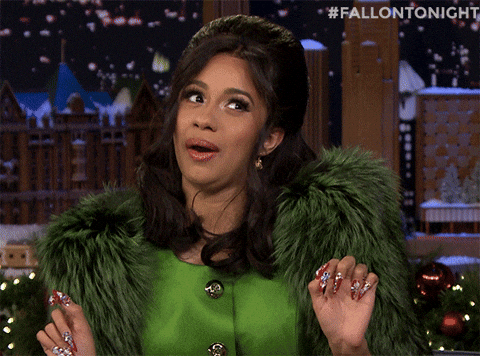 I won a Giveaway again!
Imagine winning another giveaway on Twitter not up to a month after your first win! I'm so thankful for Twitter and the wonderful people hosting book giveaways. It makes my third world heart very grateful. The book this time around is a poetry book titled Lovely Seeds by R. H. Swaney
I received the books I won from Natalia, and they are gorgeous in person, especially with the Penguin Teen 2018 Super Proof having purple edges.

My first ever Blog Tour.
Lulu Saad doesn't need your advice, thank you very much. She's got her three best friends and nothing can stop her from conquering the known world. Sure, for half a minute she thought she'd nearly drowned a cute guy at a party, but he was totally faking it. And fine, yes, she caused a scene during Ramadan. It's all under control. Ish.

Except maybe this time she's done a little more damage than she realizes. And if Lulu can't find her way out of this mess soon, she'll have to do more than repair friendships, family alliances, and wet clothing. She'll have to go looking for herself.
June is coming and so is my first ever blog tour. I have read the book and it's so awesome, it's messy, mean and brutal, but it's all so lovingly wonderful. I can't wait for you guys to read my review of the book. Please pre-order it now! If you're a YA enthusiast like me, if you don't like YA don't pick up this book and then go commenting how it's too YA for you. Just no.
Book Haul
Books I Read and Loved.

Shared my manuscript on Swoon Reads
So it's as edited as I could make it be, and it may not be picked up and whatever, but at least I put it out there and if anyone is interested in going through it. You're free to, but my shy heart, is still unsure, I regret and also don't regret not sharing it and taking the first steps in getting it seen. Not Just Another Interlude
How was May for you? Hope it was great, share your Wrap-Up posts below and I'll go read it. Goodluck entering June.