It's like we get a slow month and the next month has no chill because that's how I feel August went. It's over like you just came about a week ago. I had a pretty chill August btw. Anyways Christmas is getting closer!
Life Update
I have relocated once again lol. I've been around this year! I'll be staying with my cousins during the week now, makes going to work less stressful and moving about easier. For me who claims to not have much of a social life, I spent most of my free days these August, going up and about, visiting friends. Up to the point the first two weekends of September are fully booked, who am I and when did I get this outgoing, I fear a burn-out in the future though.

You've Got Mail.
I won a Giveaway on Instagram again from this Bookstore in Nigeria. I was thrilled to win because well I never expected to win a book on Instagram. So I was happy to receive a Ben Okri book.
I also received the stickers and bookmark I order from Aliexpress, I forgot to take pictures but oh well, they are featured in the pictures I'm sharing in this posts.
I also got some journals from Littart by Aì which is a local Nigerian stationary brand, who make notebooks with clothing materials. And I love the packaging, anyways following me on Instagram gives you all these deets, because I overshare, but not in an annoying way lol.

Blogging
I have been blogging, but my mind isn't on blogging, I think I'm in the midst of a burnout but I'm still pushing content. I have lost my mojo, because no time for me, I hope I get the mojo back soon, because reading is becoming harder, but on the plus side, September is packed, I have like 3 blog tours lol, and my blog is getting more recognition from publishers, so a win nonetheless this past month.
My Instagram, on the other hand, is doing numbers and I got to 1500 followers, so I'm hosting a Giveaway for the book lovers in my country, I shall host an international one soon featuring a book purchase.
*By the way, my Guest Feature series is still on-going, so you know if you want to take part, I'll really appreciate it.—> Public Service Announcement: Calling All Bloggers…Whatever your Platform is.*
Book Haul
I got a lot of books that I'm so happy to add to my shelf this month, and all my physical bookish acquisitions are all diverse books, plus I love this picture so much. So I won Stars of The New Curfew by Ben Okri in a giveaway, and I was talking about planning to buy Easy Motion Tourist in September when someone told me to take it and he paid for it. The Fishermen and A Country of Extraordinary Ghosts were also given to me. So I spent money on 4 physical books this month. Oh, I also bought Milk and Honey, but I'm giving that away so it doesn't need to be included lol.
Slay in Your Lane by Yomi Adegoke & Elizabeth Ubiebinené
Zahrah the Windseeker by Nnedi Okorafor
A Country of Extraordinary Ghosts by Onyeka Nwelue
The Fishermen by Chigozie Obioma
Homegoing by Yaa Gyasi
Easy Motion Tourist by Leye Adenle
Stars of The New Curfew by Ben Okri
The Hate U give by Angie Thomas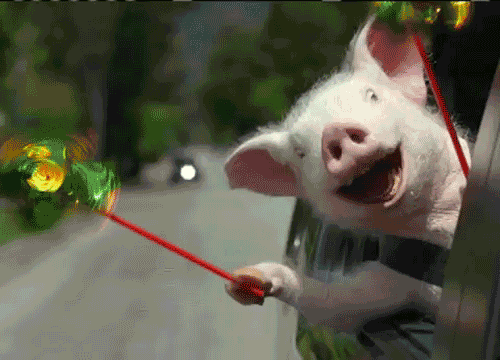 Books I Read and Loved.

Talk to me please, tell me about your month. I want to hear all about it and well if you don't and do, whichever hope July is everything you want it to be.