Books The Wrath & the Dawn  and The Rose & the Dagger by Renee Ahdieh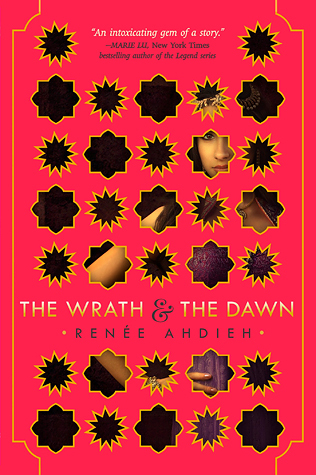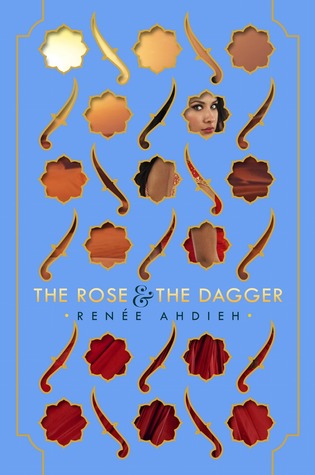 Published May 12th 2015 (Book 1) & April 26th 2016 (Book 2) by G.P. Putnam's Sons Books for Young Readers
My Review
Started On – 20th Nov. 2016
Finished On – 20th Nov. 2016
Just finished reading The Wrath & the Dawn and The Rose & the Dagger by Renée Ahdieh 👏🏾👏🏾💖👸🏽
I am in love with this story! I spent the whole day reading the books, to my heart satisfaction and I was beyond happy when I finished it, although I was sad because of the death a dear character.
I knew immediately, that this story would capture my attention and not release it. It took me forever to make time for this book, but I'm glad I read it before the end of 2016 and also didn't have to wait for any book to be released, or else I would have been crushed.
This is a book, that in my opinion lives up to its hype. It's fantasy/romance, the perfect mix which makes it just right for me.
Despite the fact that Khalid, the Boy-King of Kings, was painted out to be a monster and what not, the intense hatred Shazi had for him, just made me all the more curious to why she did and why he was considered such a monster. I wasn't disappointed, the secrets and unravelling were all worth it and the story pace was awesome. I loved the side characters, every single one of them brought life to the story and made it very interesting and a more than awesome read.
In The Rose and the Dagger, we already know why Khalid is a monster, and we've established the fact that Shazi and him are in love, Amen! But no one is happy about this fact, and simply can't understand what Shazi sees in a monster like Khalid, who everyone is intent on killing, now it's up to Shazi to save her beloved and right everything again. I really loved this book, because I had my closure and well everyone got their closure, all misunderstandings were cleared and sweet revenge was doled out, I was very satisfied after I finished this book, that I knew, Renée Ahdieh is going to be one of my instant reads from now on.
I'm reviewing the two books together because I read them together, so I'm considering it as one story.