I entered April jobless. I was jobless but April was such a busy month for me because so many occasions occurred, my birthday, my friends birthdays, my dad's birthday, my sister's birthday (like a three-day event), my significant other's birthday and my furbaby's birthday (so many birthdays) I was super busy this month, but in a fun way and so much happened (celebrating of life), so reading was at the bottom of the list.
I got a new phone!
To start off, I started last month Wrap-Up talking about how my iPhone 6s fell down the toilet. Well, the month started great for me because I got a new phone (birthday present from the significant other) I have upgraded to the iPhone X and the camera is just gorgeous and I love it so much. And the no stress feeling of having a new phone and good battery life.

I won a Giveaway!
I was still getting off feeling high from finally having a phone again when I get a notification that I had won a giveaway. My first time winning a giveaway, it is such an amazing feeling. Because I've entered so many just for the sake of entering because I had made up my mind that luck wasn't on my side for giveaways. So don't be like me and give up on giveaways, cause you don't know when it will finally be your turn, (if you've never won a giveaway)
I am super grateful to Natalia for hosting this giveaway, find her on Twitter. because I have been eyeing the Belles, and it would be awesome to add it to my now growing pile of physical books because I want my books to be heirlooms in my future nuclear family. It was my birthday, I turned 22 years-old. I know I'm young.
I published a post << Life Lessons I've Learnt in 22 Years | It's My Birthday! >> I think everyone should read it because it's extremely relatable and valuable. Trust me.
My birthday came and it was an awesome day, I also decided to share my birthday with the book blogging community because why the hell not. So I created a Reading Challenge, #BDayReadingChallenge and let me just say I have managed to read 7 books, I'm very proud of myself. I'm not sure anyone apart from Emma participated because April is also her birthday month and I am like very happy she exists okay.
A Book Published in April
An Own Voices Book with a Black MC
A Book Which the Title Starts with the Letter A
An Own Voices Book set in West Africa
A Book Featuring Intersectional Feminism
A Book Given to You as a Gift
Then Mathieu did me a solid one by gifting me an Amazon gift card, to load my kindle up with more books, by the way, he is an awesome blogger and an even more amazing friend, whose voice isn't really heard in the community and I don't even understand why.

My first ever Blog Tour.
I signed up and got approved for my first ever Blog Tour and I'm so excited because it's a book I've been looking forward to reading Not The Girl You're Looking For by Aminah Mae Safi, I'm so glad it's Aimee that's well hosting it, because she's such a diligent and excellent blogger all around.
Lulu Saad doesn't need your advice, thank you very much. She's got her three best friends and nothing can stop her from conquering the known world. Sure, for half a minute she thought she'd nearly drowned a cute guy at a party, but he was totally faking it. And fine, yes, she caused a scene during Ramadan. It's all under control. Ish.

Except maybe this time she's done a little more damage than she realizes. And if Lulu can't find her way out of this mess soon, she'll have to do more than repair friendships, family alliances, and wet clothing. She'll have to go looking for herself.
I think everyone should be on the lookout for this book, and you know support diverse authors and books.
Book Haul
I got a lot of books, but the most remarkable ones I got, well I decided to treat myself, the best birthday present to myself is giving myself physical books because getting physical books means I'm splurging. I used to have good looking and well kept Harry Potter books, my first editions where complete and beautiful, but over the years, I've been collecting Harry Potter books since late 2005. I was able to even join the hype for the release of the 7th book, I wasn't tech savvy or anything, but I knew when the book was being released, so of course, I had to get it and drag my mum to WHS on that very day. Sorry, I got distracted, over the years people lent my books and never returned the copies, or the ones I have now are in ruins, only my Chamber of secrets looks good, it still has it's cover. So anyway I got me new ones this month (birthday present to me), not first editions, but they are pretty, the only problem is the first book wasn't there, but I've been assured a copy soon, but let me bless you with the beautiful books, that made me never want to stop reading.
Somehow I didn't notice Order of Phoenix was placed before Goblet of Fire, lol.
My first ever Physical ARC!
So I mean, imagine the shock when I get an email from Entangled asking me to review a book, and I am thrilled, like yay. My blog is making raves because the email came from the form on my Contact Me page. I checked out the book, Bring Me Their Heart by Sara Wolf and I checked off things I love in books I read, and it has Magic and it involves Royalty. I'm sold plus the blurb is very captivating. I mean even Cait, Paper Fury, has solid things to say about this book. Anyway, After a few email correspondents. I am told, the book can be shipped to me, I almost burst into tears, because this is huge for me. I've messaged so many publishing houses and always been gently let down, or not replied at all. So for a Publisher to reach out to me, I can't help but feel a bit proud of myself and how far I've carried my blog.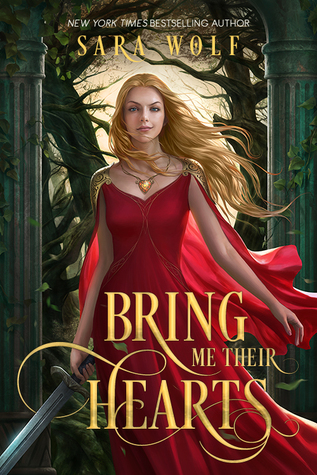 Zera is a Heartless – the immortal, unageing soldier of a witch. Bound to the witch Nightsinger ever since she saved her from the bandits who murdered her family, Zera longs for freedom from the woods they hide in. With her heart in a jar under Nightsinger's control, she serves the witch unquestioningly.

Until Nightsinger asks Zera for a Prince's heart in exchange for her own, with one addendum; if she's discovered infiltrating the court, Nightsinger will destroy her heart rather than see her tortured by the witch-hating nobles.

Crown Prince Lucien d'Malvane hates the royal court as much as it loves him – every tutor too afraid to correct him and every girl jockeying for a place at his darkly handsome side. No one can challenge him – until the arrival of Lady Zera. She's inelegant, smart-mouthed, carefree, and out for his blood. The Prince's honor has him quickly aiming for her throat.

So begins a game of cat and mouse between a girl with nothing to lose and a boy who has it all.

Winner takes the loser's heart.

Literally.
Shealea is amazing. She nominated me for the 2018 Book Bloggers Awards because she loves how my blog looks and she had wonderful things to say. Not only did she nominate me but she nominated a bunch of wonderful people, I think the post is worth reading because you'll discover a lot of amazing blogs, on her list and also Shealea's amazing content.
"When I decided I would invest more time in the book blogging life, Shealea was one of the people I first recognized followed & loved. with all the love she's been giving me, I can't be more thankful for @bookshelfbitch because she inspires me to do better & always love my blog."

– Appreciation Tweet by Lara (Me)
Go and Watch Avengers: Infinity War!
Avengers: Infinity War came to snatch my natural hair from my freaking scalp! This is not a drill freaking go and watch this movie. Get lost in the freaking abyss with me because this movie deserves to be seen. everything about it is beautifully tragic. everyone's cup of tea.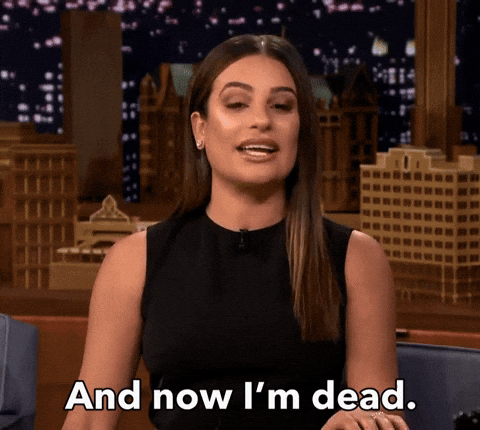 I got a New Job!
It seems like I'm changing jobs, every month since the year began. In between arguing with my mum about my state of joblessness, my mum was acting like me not having a job, meant I had wasted my university degree, she's so extra. She literally called me to her room every day to lecture me about getting a job and how terrible it was I didn't have a job, even urging me to return to my old workplace, even though I had continuously told her, how horrible I felt working there and how I didn't like my working hours. By the way, I got a new job, all it took was me being brave enough to send inquiry emails to Publishing firms in my country because I see myself become a good asset for the book world in future. Amen to that. I took a step towards working in the field of my passion and I feel nervous and overwhelmed, but I believe in myself.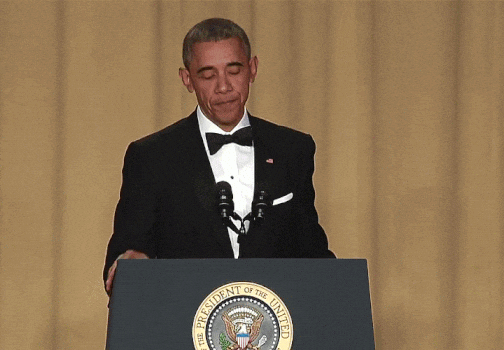 How was April for you? Hope it was great, share your Wrap-Up posts below and I'll go read it. Goodluck entering May. I have zero expectations for the month.