Hi there, how's your 2019 doing? Have you been reading? I think I've read about 9 books already and still haven't set my Goodreads challenge, it feels good lol. Anyways in today's post, I'm sharing 10 of my top reads of last year, I had to break it down to ten or this list would have been like 30+ long, and it would be tiring!
Title – The Book of Night Women
Author – Marlon James
Publisher – Riverhead Books
Publication – February 19th, 2009.
Genres – Historical Fiction, Slavery
The Book of Night Women is a sweeping, startling novel, a true tour de force of both voice and storytelling. It is the story of Lilith, born into slavery on a Jamaican sugar plantation at the end of the eighteenth century. Even at her birth, the slave women around her recognize a dark power that they and she will come to both revere and fear.

The Night Women, as they call themselves, have long been plotting a slave revolt, and as Lilith comes of age and reveals the extent of her power, they see her as the key to their plans. But when she begins to understand her own feelings and desires and identity, Lilith starts to push at the edges of what is imaginable for the life of a slave woman in Jamaica, and risks becoming the conspiracy's weak link.

Lilith's story overflows with high drama and heartbreak, and life on the plantation is rife with dangerous secrets, unspoken jealousies, inhuman violence, and very human emotion between slave and master, between slave and overseer, and among the slaves themselves. Lilith finds herself at the heart of it all. And all of it told in one of the boldest literary voices to grace the page recently–and the secret of that voice is one of the book's most intriguing mysteries.
Title – To Kill a Kingdom
Author – Alexandra Christo
Publisher – Feiwel & Friends
Publication – March 6th 2018
Genres – Young Adult, Fantasy & Romance
Princess Lira is siren royalty and the most lethal of them all. With the hearts of seventeen princes in her collection, she is revered across the sea. Until a twist of fate forces her to kill one of her own. To punish her daughter, the Sea Queen transforms Lira into the one thing they loathe most—a human. Robbed of her song, Lira has until the winter solstice to deliver Prince Elian's heart to the Sea Queen or remain a human forever.

The ocean is the only place Prince Elian calls home, even though he is heir to the most powerful kingdom in the world. Hunting sirens is more than an unsavoury hobby—it's his calling. When he rescues a drowning woman in the ocean, she's more than what she appears. She promises to help him find the key to destroying all of the siren kind for good—But can he trust her? And just how many deals will Elian have to barter to eliminate mankind's greatest enemy?
How I Felt About the Book
So the book starts a bit slow, but it's all entertaining, I finally took the time to read this book and it's refreshingly different for me because it was a wonderful sea adventure through and through, with a pirate prince and pirate sea princess, I love everything about Lira, and the crew of the ship, even Kye.
Title – Not the Girls You're Looking For 
Author – Aminah Mae Safi
Publication – June 19th, 2018.
Publisher – Feiwel & Friends 
Genres – Young Adult, Contemporary & Romance
Lulu Saad doesn't need your advice, thank you very much. She's got her three best friends and nothing can stop her from conquering the known world. Sure, for half a minute she thought she'd nearly drowned a cute guy at a party, but he was totally faking it. And fine, yes, she caused a scene during Ramadan. It's all under control. Ish.

Except maybe this time she's done a little more damage than she realizes. And if Lulu can't find her way out of this mess soon, she'll have to do more than repair friendships, family alliances, and wet clothing. She'll have to go looking for herself.
Title – My Sister the Serial Killer
Author – Oyinkan Braithwaite
Publication – November 20th, 2018.
Publisher – Doubleday Books
Genres – Contemporary, Mystery Thriller, African
Satire meets slasher in this short, darkly funny hand grenade of a novel about a Nigerian woman whose younger sister has a very inconvenient habit of killing her boyfriends.

"Femi makes three, you know. Three and they label you a serial killer."

Korede is bitter. How could she not be? Her sister, Ayoola, is many things: the favourite child, the beautiful one, possibly sociopathic. And now Ayoola's third boyfriend in a row is dead. Korede's practicality is the sisters' saving grace. She knows the best solutions for cleaning blood, the trunk of her car is big enough for a body, and she keeps Ayoola from posting pictures of her dinner to Instagram when she should be mourning her "missing" boyfriend. Not that she gets any credit.

A kind, handsome doctor at the hospital where Korede works, is the bright spot in her life. She dreams of the day when he will realize they're perfect for each other. But one day Ayoola shows up to the hospital uninvited and he takes notice. When he asks Korede for Ayoola's phone number, she must reckon with what her sister has become and what she will do about it.

Sharp as nails and full of deadpan wit, Oyinkan Braithwaite has written a deliciously deadly debut that's as fun as it is frightening.
Read My Review of the Book and the Author Q&A session.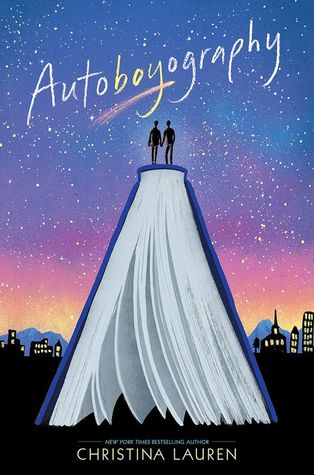 Title – Autoboyography
Author –  Christina Lauren
Publication – September 12th, 2017.
Publisher – Simon & Schuster Books for Young Readers
Genres – Young Adult, Gay, Romance
Three years ago, Tanner Scott's family relocated from California to Utah, a move that nudged the bisexual teen temporarily back into the closet. Now, with one semester of high school to go, and no obstacles between him and out-of-state college freedom, Tanner plans to coast through his remaining classes and clear out of Utah.

But when his best friend Autumn dares him to take Provo High's prestigious Seminar—where honor roll students diligently toil to draft a book in a semester—Tanner can't resist going against his better judgment and having a go, if only to prove to Autumn how silly the whole thing is. Writing a book in four months sounds simple. Four months is an eternity.

It turns out, Tanner is only partly right: four months is a long time. After all, it takes only one second for him to notice Sebastian Brother, the Mormon prodigy who sold his own Seminar novel the year before and who now mentors the class. And it takes less than a month for Tanner to fall completely in love with him.
Title – The Song of Achilles
Author – Madeline Miller
Publication – 2011
Publisher – Bloomsbury
Genres – Historical, Retelling, Fantasy, Romance & Gay
Greece in the age of heroes. Patroclus, an awkward young prince, has been exiled to the court of King Peleus and his perfect son Achilles. By all rights, their paths should never cross, but Achilles takes the shamed prince as his friend, and as they grow into young men skilled in the arts of war and medicine their bond blossoms into something deeper – despite the displeasure of Achilles' mother Thetis, a cruel sea goddess. But then word comes that Helen of Sparta has been kidnapped. Torn between love and fear for his friend, Patroclus journeys with Achilles to Troy, little knowing that the years that follow will test everything they hold dear.

Profoundly moving and breathtakingly original, this rendering of the epic Trojan War is a dazzling feat of the imagination, a devastating love story, and an almighty battle between gods and kings, peace and glory, immortal fame and the human heart.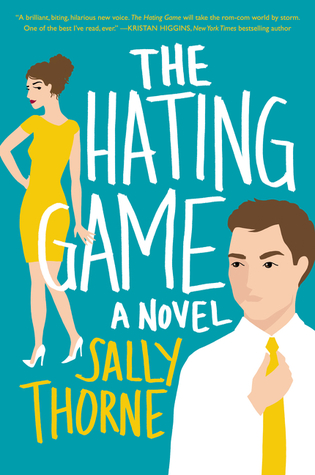 Title – The Hating Game
Author –  Sally Thorne
Publication – August 9th, 2016.
Publisher – William Morrow
Genres – Romance, Comedy, Contemporary & Adult Fiction
Nemesis (n.)
1) An opponent or rival whom a person cannot best or overcome;
2) A person's undoing;
3) Joshua Templeman.

Lucy Hutton and Joshua Templeman hate each other. Not dislike. Not begrudgingly tolerate. Hate. And they have no problem displaying their feelings through a series of ritualistic passive-aggressive manoeuvres as they sit across from each other, executive assistants to co-CEOs of a publishing company. Lucy can't understand Joshua's joyless, uptight, meticulous approach to his job. Joshua is clearly baffled by Lucy's overly bright clothes, quirkiness, and Pollyanna attitude.

Now up for the same promotion, their battle of wills has come to a head and Lucy refuses to back down when their latest game could cost her her dream job…But the tension between Lucy and Joshua has also reached its boiling point, and Lucy is discovering that maybe she doesn't hate Joshua. And maybe, he doesn't hate her either. Or maybe this is just another game.
Do Not Read My Nonexistence Review of the Book
I really found this book fun and endearing, it was such a wonderful and refreshing read, I can't wait to read more Sally Thorne's books.
Title – Let's Talk About Love
Author – Claire Kann 
Publication – January 23rd, 2018.
Publisher – Swoon Reads
Genres –  Biromantic Asexual, Young Adult, Romance & Contemporary
Alice had her whole summer planned. Non-stop all-you-can-eat buffets while marathoning her favourite TV shows (best friends totally included) with the smallest dash of adulting–working at the library to pay her share of the rent. The only thing missing from her perfect plan? Her girlfriend (who ended things when Alice confessed she's asexual). Alice is done with dating–no thank you, do not pass go, stick a fork in her, done.

But then Alice meets Takumi and she can't stop thinking about him or the rom-com grade romance feels she did not ask for (uncertainty, butterflies, and swoons, oh my!).

When her blissful summer takes an unexpected turn, and Takumi becomes her knight with a shiny library employee badge (close enough), Alice has to decide if she's willing to risk their friendship for a love that might not be reciprocated—or understood.
Title – Children of Blood and Bone (Book 1 of Children of Orisha)
Author – Tomi Adeyemi
Publication – March 6th, 2018.
Publisher – Henry Holt Books for Young Readers
Genres – Fantasy & Young Adult.
Zelie Adebola remembers when the soil of Orïsha hummed with magic. Burners ignited flames, Tiders beckoned waves, and Zelie's Reaper mother summoned forth souls.

But everything changed the night magic disappeared. Under the orders of a ruthless king, maji were targeted and killed, leaving Zélie without a mother and her people without hope.

Now, Zélie has one chance to bring back magic and strike against the monarchy. With the help of a rogue princess, Zélie must outwit and outrun the crown prince, who is hell-bent on eradicating magic for good.

Danger lurks in Orïsha, where snow leoponaires prowl and vengeful spirits wait in the waters. Yet the greatest danger may be Zélie herself as she struggles to control her powers—and her growing feelings for the enemy.
Title – The Terrible: A Storyteller's Memoir
Author – Yrsa Daley- Ward
Publisher – Penguin Books
Publication – June 5th, 2018.
Genres – Memoir, Poetry & Non-fiction.
From the poet behind bone, a lyrical memoir—part prose, part verse—about coming-of-age, uncovering the cruelty and the beauty of the wider world, and redemption through self-discovery and the bonds of family

"My little brother and I saw a unicorn in the garden in the late nineties.
I'm telling you. Neither one of us made it up; it was as real as anything else."

The Terrible, Yrsa Daley-Ward's brave, raw, lyrical memoir that captures the surreal magic and incredible discomfort of adolescence, burgeoning sexuality, rootlessness, and connection.

Through emotional snapshots that span from her adolescence through her early twenties, each brought to life in Yrsa's signature style of open white spaces and stirring, singular lines, The Terrible evokes the pain and thrill of girlhood, as well as what it means to discover the fear and power that come with being a woman. With a sharp eye and a rare talent for mining the beauty and the sorrow in the everyday, Yrsa recounts her remarkable life: growing up as one of the only black children in a poor, white, working class town; navigating the extreme Christianity of her family; inquiring after her paternity; moving through phases of addiction and sexual encounters; and ultimately finding her place in her family and in life.
So how about you? What are your top reads of 2018?